---
Ohio Brass Company's Railway Appliances.
IT is an unquestionable fact that the success and efficiency of operation of any street railway is dependent to as great an extent upon the appliances used in its line construction as it is upon its rolling stock, its employes and business management. This being so, it is not at all surprising that the Inter-urban Cleveland lines described in our last and this present- issue have been attended with such marked success, when we learn that their line material has been furnished by so reliable a company as the Ohio Brass Company, of Mansfield, O. They are manufacturers of electric railway supplies of every variety, a few of which we illustrate herewith. Most of these have been installed on the lines of the Cleveland, Painesville and Eastern, the Loraine and Cleveland and the Cleveland and Chagrin Falls, on which the series of articles by Mr. C. B. Fairchild have been appearing in our pages.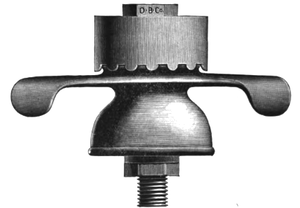 Fig. 1.— Type D. Standard St. Line Hanger, Ohio Brass Co.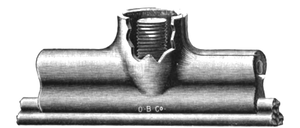 Fig. 2.— D. W. Trolley Clamp, Ohio Brass Co.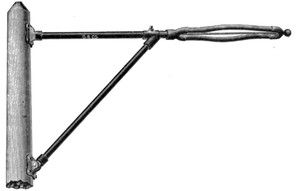 Fig. 3.— Wood's Flexible Bracket, Ohio Brass Co.

Fig. 4.— Single Curve Pull-Over Body, Ohio Brass Co.

Fig. 5. — Feeder Wire Splicer, Ohio Brass Co.
Fig. 1 represents the new type "D" standard street line hanger, which they furnish japanned and galvanized. The latter article is being used by all of the three roads mentioned above for straight line suspensions. Fig. 2 is the standard D. W. trolley clamp for supporting Fig. 8 trolley wire. This trolley clamp is used in connection with the street line hanger shown in Fig. 1 and in connection with an insulated bolt manufactured by the company. Fig. 3 shows style A Wood's flexible bracket in use by the Cleveland and Chagrin Falls line. Fig. 4 represents a single curve pull-over body for supporting the double Fig. 8 trolley wire. This is used by the three companies. Fig. 5 shows the standard trolley wire for connecting Fig. 8 wire, and is also used by all three companies, who are using Fig. 8 — 000 trolley wire supplied by this company. Besides the specialties shown, the Ohio Brass Company manufacture such railway appliances as hanger wrenches, straight line and pipe bracket hangers, single and double curved hangers, trolley wire ears, strain insulators, steel and copper bonding caps, railway motor bearings, etc. A complete catalogue is issued by the company, illustrating their numerous goods, and will be sent to any one on application.