---
TRADE NOTES AND NOVELTIES
AND MECHANICAL DEPARTMENT.
---
When you advertise, say something that will stick.
---
·
·
SOME NEW RAILWAY SPECIALTIES OF THE ILLINOIS ELECTRIC MATERIAL CO.
We call the attention of the electric railway public to a new trolley-bell hanger clip, as illustrated in Fig. 1. The many superior points of this clip will be seen at a glance. In the first place the two portions of the clip make a perfect hinge of themselves, doing away with the shaft or rivet, which is a weak point. No solder or screws are used.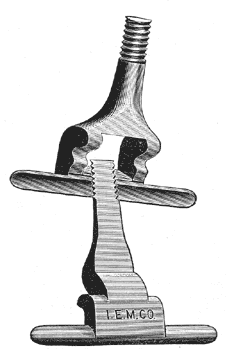 Fig. 1. — New Trolley-Bell Hanger Clip.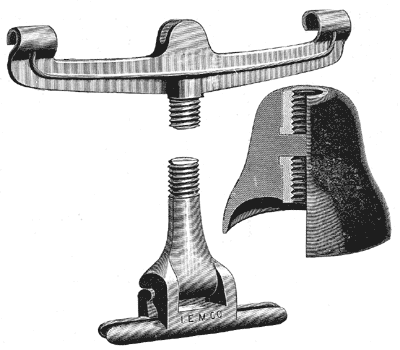 Fig. 2. — New Trolley-Bell Hanger Clip.
Fig. 2 illustrates the several parts showing the interior of the hard rubber bell. A heavy bushing is used. All the metal work is of the best heavy red brass. Fig. 3 shows the hanger complete, making a trolley-bell clip that combines not only beauty and strength, but a saving of time and labor in line construction, with a price that is within the reach of all.
The hanger is sold exclusively by the Illinois Electric Material Company, 158 Fifth Avenue, Chicago, Illinois.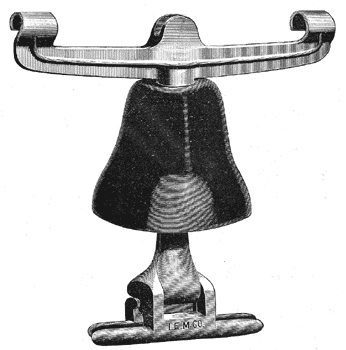 Fig. 3. — New Trolley-Bell Hanger Clip.
·
·