---
THE BRODIE SINGLE POLE COMBINED SWITCH AND FUSE BOX FOR HIGH TENSION CIRCUITS.
WHEN double pole, out-door fuse boxes are employed on high-tension, alternating circuits the danger always exists of a short circuit being formed between the mains, with its consequent destructive action. It is for the purpose of obviating this constant menace that the Brodie Electric Company, of Manchester, N. H., have designed a single pole combined switch and cut-out box for outside use on high-tension circuits. The illustration, Fig. 1, shows the device, which is made entirely of highly vitrified porcelain. In the engraving the outer insulator is shown transparent, so as to clearly illustrate the construction of the plug.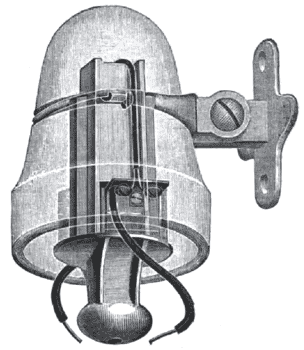 Fig. 1. — the Brodie Single Pole High Tension Combined Fuse and Switch.
The arrangement consists of an outside portion in the form of an ordinary insulator into a cavity in which a removable porcelain plug fits snugly, making the necessary connections. The fuse is carried in a groove In this plug, and as the plugs are interchangeable and very easily fused, the arrangement Is a very convenient one. The circuit is opened when desired by the construction of the plug.
The construction is such that the are formed upon the blowing of the fuse is instantly and certainly suppressed, and as the box is single-pole there is no possibility of a short circuit between the mains.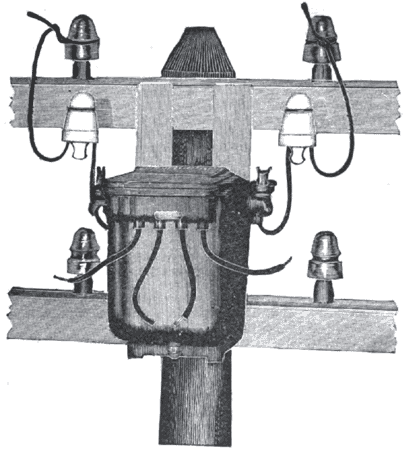 Fig. 2. — Brodie Combined Switch and Fuse, Mounted on Pole.
The petticoat of the insulator protects the electrical contacts from moisture, thus making it suitable for use with very high tension currents. The box is attached to its support by means of a malleable iron cleat, as shown, and is adapted for use on cross-arms, Fig. 2, or upon buildings, the cleat being screwed in place first and the box then attached. The contacts which hold the circuit wires are ample and easily accessible, and the arrangement is entirely weather proof.
The Brodie Electric Company are also manufacturers of the well-known "Brodie" automatic motor-switch, a perfect protection for electric motors against burn-outs and other accidents; and the popular line of "Brodie" insulators for tree and house use.