---
Insulated Arc-Lamp Hanger.
---
The arc-lamp hanger shown in the accompanying illustration is claimed to furnish a perfectly insulated and mechanically strong support for electric-arc lamps operating on circuits of 10,000 volts and lower. The hanger is made in three forms - with hook suspensions, threaded stud suspension and with hook and spreader arm. Each form embodies a malleable-iron shell, provided on the interior surface with two segments of a circular flange. The upper half of a porcelain insulator fits into the shell, the shoulder of the insulator being cut away on tow sides to admit it past the flanges, a quarter turn then locking the insulator in the shell. The interior of the insulator is threaded thus formed with cement which prevents the pin from backing out of the insulator. Each hanger is tested at 30,000 volts. The locking feature prevents the insulator from dropping out of the shell even though the cement becomes loose, and also prevents shearing stress on the cement, the latter being under compression only. The device prevents a solid one-piece construction, with no parts which can work loose. The wide skirt of the insulator prevents surface leakage. The Ohio Brass Company, Mansfield, Ohio, makes this hanger.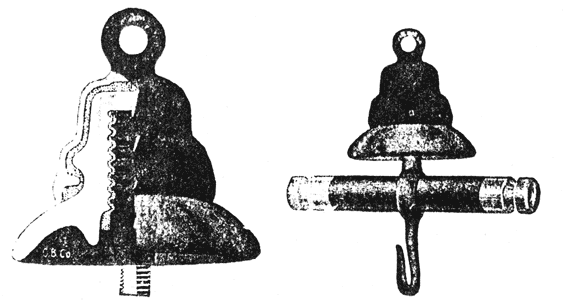 Figs. 1 and 2. — Insulator in Section and Equipped With Spreader Arm.