---
Star Split Porcelain Knob.
The Star Porcelain Company, Trenton, N. J., has for some time manufactured the form of split knob illustrated herewith and this knob has been tried out under service conditions with excellent results. The two parts of the knob are so shaped at their meeting faces as to interlock and prevent turning of one part on the other. The cap has a thimble fitting into a socket in the base to make the knob self-centering. At one side of this sleeve the wire is placed and securely held when the cap has been added and the whole knob tightened in place. This curve serves to draw up the wire and clamp it without injuring the insulation and it obviates the need of separately typing the wire in place. Thus the use of these knobs simplifies and greatly facilitates the construction work and thuse also reduces its cost.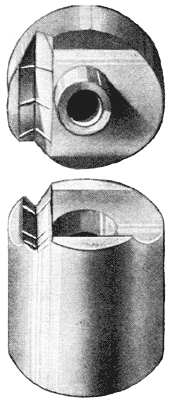 Split Knob Showing Meeting Faces and Grooves.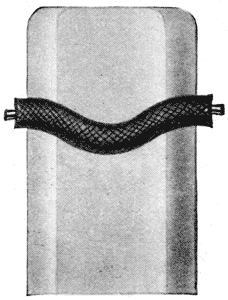 Section Showing How Wire is Held by Knob.