---
THE PASS & SEYMOUR THREE-WIRE CLEAT
The accompanying illustration shows a new three-wire cleat recently introduced by Messrs. Pass & Seymour, of Syracuse, N. Y. This is a modification of the two-wire cleat, already described in these pages, and has become very popular with construction companies and also with the wiremen.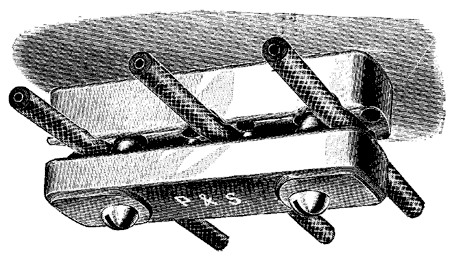 The Pass & Seymour Three-Wire Cleat.
It is made of the best glazed Syracuse china, and is applicable to the best installations on the three-wire system.