---
Fluid Insulators.
The insulators illustrated in the cuts are of a peculiar type, and although used in other countries are comparatively unknown in the United States. These devices were designed for the purpose of obtaining the highest insulation by preventing surface leakage.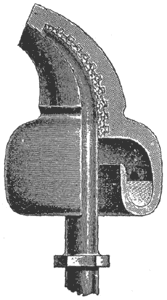 Terminal Insulator
An insulating fluid which, it is stated, will not support a film of dust or moisture, fills a recess, well protected from the weather, in the porcelain body of the insulator. In this way a clean and highly insulating fluid surface is interposed between the line and earth.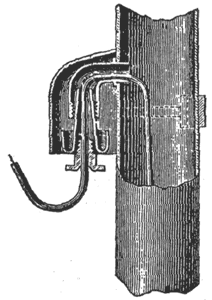 Insulator for Connecting Aerial With Subterranean Wires.
These insulators, which are made in numerous patterns of either porcelain or brownware may be employed to advange on coast lines, where the glass or porcelain quickly becomes coated with a conducting film of salt.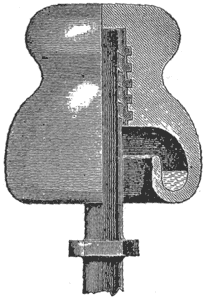 Ordinary Insulator.
The insulation fluid is manufactured by Johnson & Phillips, London, England, under a secret process. The fluid, it is claimed, does not freeze; it does not evaporate; it allows dust to sink to the bottom; it does not creep like paraffine or mineral oils; and it lasts three or four years, even in the East Indian climate.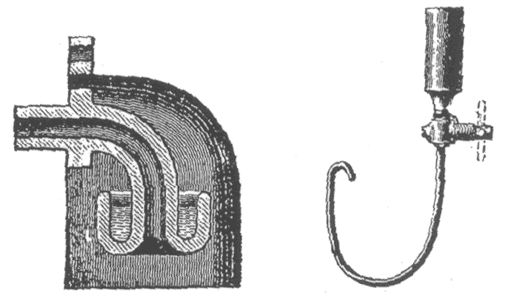 Leading in Insulator. Siphon.
One gallon of the insulation fluid suffices for about 200 of the smaller and 150 of the larger insulators. These insulators are handled by the Electrical Supply company, Chicago.