---
The Creaghead Trolley Line Insulator.
The value of glass as an insulator is generally recognized. The glass insulator screwed on a wooden pin, which acts as a cushion to prevent breakage from unequal expansion, has long been used for line work, and would likely have been adopted for trolley wire insulation had any practical method been devised for connecting the trolley wire to the span wire by which the glass could have been secured against breakage.

Fig. 1 — the Creaghead Trolley Line Insulator. — Yoke.
A method of accomplishing this has been designed by the Creaghead Engineering Company, of Cincinnati. It is shown in Fig. 2. It consists of a grooved glass insulator into which is screwed a wooden plug. The foot or trolley clamp is supported and screwed to the insulator by means of a bolt passing entirely through the wooden plug. The bolt has a round head at the tap and a thread at the bottom, and is screwed into the clamp.
The method of connecting the insulator to the span wire is very simple and secure. The yoke, Fig. 1, fits loosely in the groove of the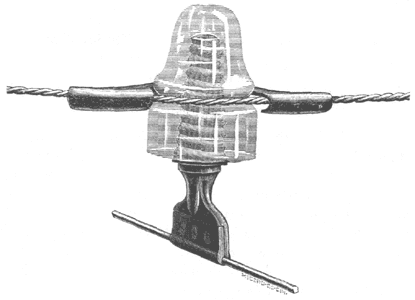 Fig. 2 — the Creaghead Trolley Line Insulator.
insulator as shown in Fig. 2. The inner curve of the yoke coming in contact with the insulator is a half circle, with a slightly larger radius than that of the smallest circle of the groove. It is necessary to remove the yoke from the insulator about three-quarters of an inch before it becomes disengaged from the groove. The yoke can be put on and taken off of the span wire easily and without tools. All strains on the insulator tend to increase the hold of the yoke and span wire on the insulator. While the attachment of yoke and trolley wire is secure, it is at the same time flexible and will adjust itself to unequal expansion of materials.