---
General Electric Company's New Porcelain Wiring Appliances.
The General Electric Company has lately designed certain ew porcelain wiring appliances, illustrated herewith, to meet the insurance requirements. The cleat is formed of two pieces exactly alike, in which the groove is so shaped that it will take a wire up to 5/16 inch in diameter, and the wires are 2-1/2 inches apart, as specified in the insurance rules. The knob is designed to hold wires from 3/16 to 1/2 inch and do away with the unsightly tie wire. The top and bottom are each provided with four grooves of different dimensions so that any wires within the range given may be firmly secured. This knob is 1-1/2 inches high and 2 inches in diameter, the wire being held 1/2 inch from the ceiling. The floor and window tube has a central hole 5/8 inch in diameter and a head 2-1/4 inches in diameter. It is 1-3/8 inches outside diameter and 3-3/4 inches long. These porcelain appliances, like all the others made by the General Electric Company, are of the best, hard, white vitrified, non-absorbent porcelain of highest resistance.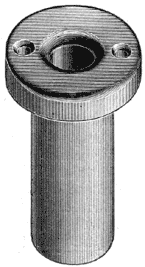 Fig. 1. — General Electric Company's Porcelain Floor and Window Tube.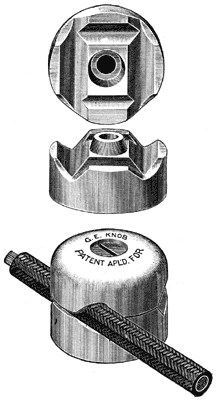 Fig. 2. — Porcelain Wiring Knob.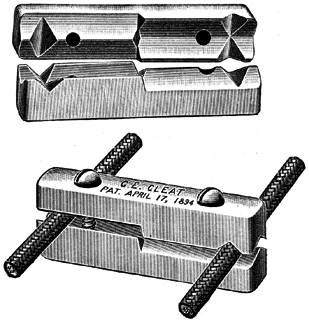 Fig. 3. — Porcelain Cleat.