---
ILLUSTRATED ELECTRICAL PATENT RECORD.
Issued August 20, 1895.
·
·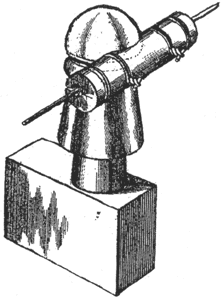 No. 544,959
544,959. Insulator. Reuben G. Collins and Frank W. Foley, Dollar Bay, Mich. Application filed February 25, 1895.
In the insulator illustrated there is the combination with a support, of a sheath provided with a tortuous groove or slot for the reception of a wire.
·
·