---
ILLUSTRATED ELECTRICAL PATENT RECORD.
Issued (United States Patent Office) May 10, 1904.
·
·
759,276. Insulator for Telegraph Wires. Clayton Hobert, Philadelphia, Pa. Application filed April 10, 1903.
A lower portion of the insulator screws on to the insulator pin and has upon the top a groove for the reception of the wire. A cap screws on to the lower portion and holds the wire in place. (See cut.)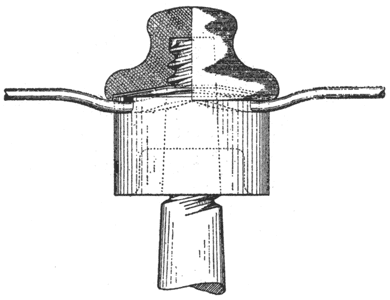 No. 759,276. — Insulator.
·
·