---
ILLUSTRATED ELECTRICAL PATENT RECORD.
Issued (United States Patent Office) October 24, 1905.
·
·
802,498. Retaining Clip for Third-rail Insulators William Courtenay, New York, N. Y. Application filed December 6, 1904.
A section of a rail-clip consists of a straight metal bar perforated transversely and an integral hook at one end of the bar of greater width than the bar and overhanging it. (See cut.)
·
·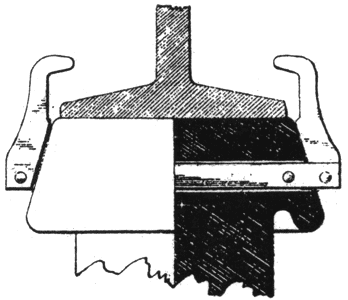 No. 802,498. — Third-Rail Insulator Clip.
·
·