---
ILLUSTRATED ELECTRICAL PATENT RECORD.
Issued (United States Patent Office) November 7, 1905.
·
·
803,973. Insulator. George M. Bemis, Readsboro, Vt. Application filed June 11, 1904.
The insulator is cut in two similar parts which carry between them the conducting wire and which are held together by a binding wire. (See cut.)
·
·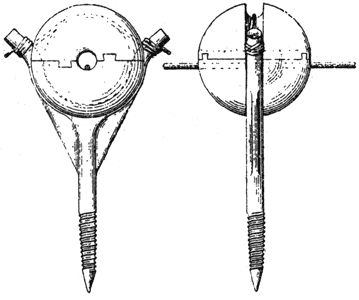 No. 803,973. — Insulator.
·
·