---
Micanite Canopy Insulator.
Ceiling fires are sometimes due to defective insulation at the joint where the wires project through the floor or wall and connect with the wires of the electrolier. The Young micanite insulator is designed as a remedy for the trouble. It is manufactured by the Mica Insulator Company of New York and Chicago and the accompanying pictures illustrate the details of the device.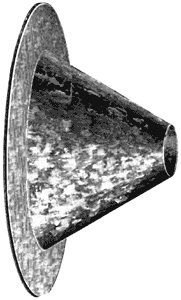 Fig. 1. Micanite Canopy Insulator.
Fig. 1 shows the canopy insulator and Fig. 2 the method of mounting it in connection with the ornamental brass canopy. The flange of the insulator gives protection to the brass canopy from the surface of the ceiling or wall, thereby removing any possibility of a short-circuit between the two conducting wires, between either of the conducting wires and the canopy, or between the wires, through the canopy to the ceiling. The insulator is made from Micanite, made up from large lamentations of mica, and molded with both flange and taper into one solid whole.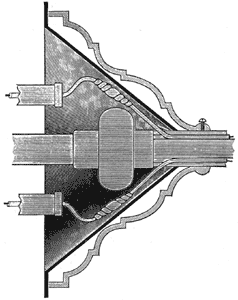 Fig. 2. Micanite Canopy Insulator Fitted to Wall.