---
The Electric Subway on the World's Fair Ground. - II
---
In addition to the information contained in the description given in the columns of The Electrical World Nov. 26, our readers will be interested in the accompanying illustrations of the details of the electric subway on the World's Fair Grounds. In the large diagram, Fig. 1, is shown a longitudinal section of the subway, together with sectional views of the single and double subways and of the two modified forms used in special cases. The method of construction will be readily understood from the diagrams, while the nature of the materials used is fully set forth in our former articles on the subject. Fig. 2 shows the construction of the Pierce heavy glass insulators used in the subway, and which are designed to hold two wires each. These insulators were designed by Mr. R. H. Pierce, the first assistant electrical engineer, and are mounted upon locust pins supported by the cross arms, as shown in the large diagram.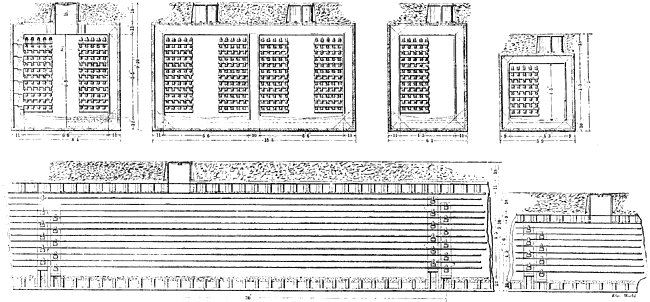 Fig 1. - Longitudinal and Cross Sections of the Electric Subway on the World's Fair Grounds.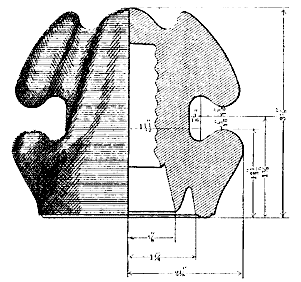 Fig 2. - the Pierce Insulator.