---
Electricity at the World's Fair.
---
Work on the World's Fair grounds is progressing rapidly, and many of the buildings are being finally cleared up and decorated. A general view of the interior of the Electricity Building is shown in the large illustration on the opposite page. This will give our readers a good idea of the main features of construction, and no detailed description will be necessary in addition to what has already been given in our columns.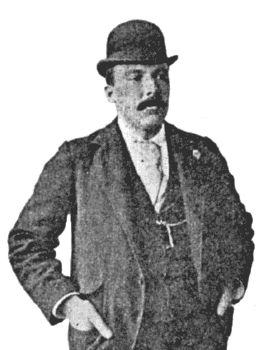 Frederick Sargent, Mechanical and Electrical Engineer.
The engineering staff of the Fair, which has in charge the work of construction, is fully represented in the portraits shown on this page. Their names, together with their official titles, are as follows:
Frederick Sargent, mechanical and electrical engineer.
H. Pierce, 1st asst. electrical engineer.
John Meaden, 1st asst. mechanical engineer.
G. Neiler, second assistant electrical engineer.
G. B. Foster, engineer in charge of arc lighting.
J. A. Lounsbury, engineer in charge lighting.
G. M. Mayer, chief draughtsman electrical department. W. S. Monroe, chief draughtsman mechanical department.
J. H. R. Ward, superintendent of electric plant.
P. Gaylord, electrical engineer in charge of subway,
J. F. Gray, secretary mechanical and electrical department.
O. G. Dodge, inspector electrical department.
L. S. Boggs, engineer in charge of telephone and fire police signal.
L. A. Scovil, superintendent of electric construction
S. Bispham, engineer in charge of foundations.
A. J. Davis, engineer in charge of steam heating plants.
Harry Jones, engineer in charge of erection of machinery.
G. R. Green, inspecting engineer.
Crawford Hutchinson, engineer in charge of erecting boiler foundations.
Luther Stieringer, consulting electrical engineer.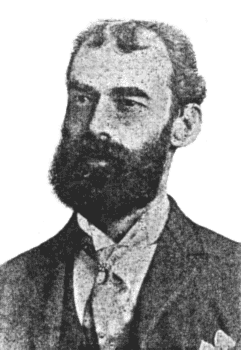 Luther Stieringer, Consulting Electrical Engineer.
News was received last week from 13 foreign countries indicating that intending exhibitors abroad are taking all the space they can secure. A cable dispatch was sent to all foreign commissioners and governments asking that information be sent at once as to their plans, and if possible, that lists of intending exhibitors be also sent. They were also notified that if information was not furnished immediately space previously allotted to them would be withdrawn. The Imperial Commissioner at Berlin cabled the following reply: "Exhibitors' list forwarded; our courts will be compactly filled; all space is needed. Any diminution of allotment would upset the plans upon which Germany is now prepared to participate. I protest against any reduction." Cable dispatches of a similar import were received from the Russian Imperial Commissioner, from the Swiss Government and from the Spanish Commissioner, as well as from Canada and other countries, including Norway, Denmark and Sweden. So far only four or five of the foreign governments have begun building their pavilions, among them being Germany, France, England and Japan. England's building is nearly completed, and Germany's is well under way as is also the Japanese temple.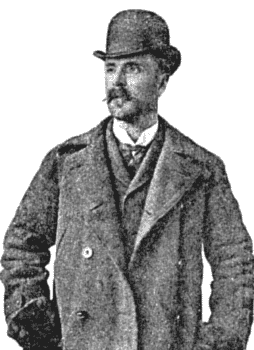 R. H. Pierce, First Assistant Electrical Engineer.
Especial interest will centre about the grand basin east of the Administration Building, where there will be a stretch of water 300 feet wide the shores of the basin being skirted with electric lights. At its western extremity will be the two luminous electric fountains surpassing, it is said, in every detail of beauty anything that has heretofore been constructed. These will throw streams of water 150 feet high and will be illuminated with various combinations of colors. Plans for these fountains are already prepared and show many interesting and ingenious details.
Regarding the exhibit of electrical cooking appliances, a contemporary says:
"The woes of the long-suffering housekeeper are now about to vanish. The comforts of home are to be secured without any of its worries. Coal and its disagreeable effects and even the death-dealing gas are to be supplanted with electricity for the purpose of cooking as well as lighting. A steak is to be ready for the table 30 seconds after it is laid on the bar through which the electric fluid will flow. And even if it be a steak purchased by the gentle boarding-house keeper, it is warranted to be so tender, and smoking and juicy that it will tempt the veriest gourmand. It is one of the peculiarities of the cooking process that the steak, while being done to a turn, will preserve that which is lost under present conditions. Moreover, it becomes temptingly puffed, and at the touch of the knife the blessings of the new device are seen."
In the December number of Scribner's Magazine, F. D. Millet in an article on "The Decoration of the Exposition," has this to say regarding the decoration of the Manufactures and Liberal Arts Building: "The four grand central portals of the Manufactures and Liberal Arts Building recall triumphal arches of Roman times. Each of these portals has a lofty central entrance with rich bas-reliefs by Mr. Bitter, and smaller side arches under pendentive domes. These eight domes have been filled with figure decorations, each by a different artist. In the north portal Mr. J. Carroll Beckwith has illustrated the subject of Electricity as applied to Commerce. Four female figures occupy the pendentives. The 'Telephone' and the 'Indicator' are personified by a woman standing holding a telephone to her ear and surrounded by tape issuing from the ticker; 'The Arc Light' by a figure kneeling, holding aloft an arc light; 'The Morse Telegraph' by a woman in flying draperies seated at a table, upon which is the operating machine, while she reads from a book; and 'The Dynamo,' by a woman of a type of the working class, seated upon the magnet, with a revolving wheel and belt at her feet. Above, in the upper dome, is placed the 'Spirit of Electricity,' a figure of a boy at the top of the dome from which radiate rays of lightning, to which he points."
(Back Row) Crawford Hutchinson, L. S. Boggs, G. M. Mayer, J. Ward
(Center Row) A. J. Davis, S. Bispham, O. G. Dodge, Locke Etheridge, J. A. Lounsbury, T. P. Gaylord
(Front Row) Harry Jones, G. R. Green, J. Meaden, S. G. Neiler, G. B. Foster, L. S. Scovil, J. F. Gray